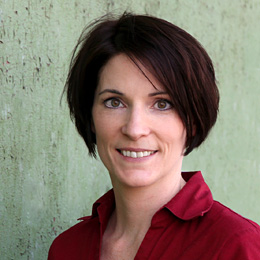 Dipl. Media Consultant
Tel. +49 176 1001 3584
iris.rabener@econauten.de
CV-german (pdf)
My journey into the world of IT began in 1999. Back then I was project manager with a Berlin based network of IT-companies. Since 2003 I have been working as CEO and board member for econauten and a number of other companies.
At econauten we put into practice what we think is especially important in IT projects. We strengthen the position of those writing requirements for IT systems. Despite technical competence in their field, they are generally not IT experts. With our guidance they approach IT projects more competently and with more self-confidence. That's not only good for our customers but also good news for their IT service-providers as they are now talking on a par. During these projects I mainly focus on process analysis, project management and project control.
For many years I have been involved with the promotion of women in leadership and equal opportunities for both women and men in working environments. Since May 2012 I have served on the board of the European Academy for Women in politics and business (EAF) sponsoring society. EAF Berlin is an independent non-profit organisation providing an interface between politics, the economy and science.