Neues Springer Buch – BPM Cases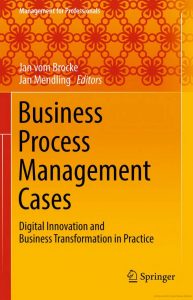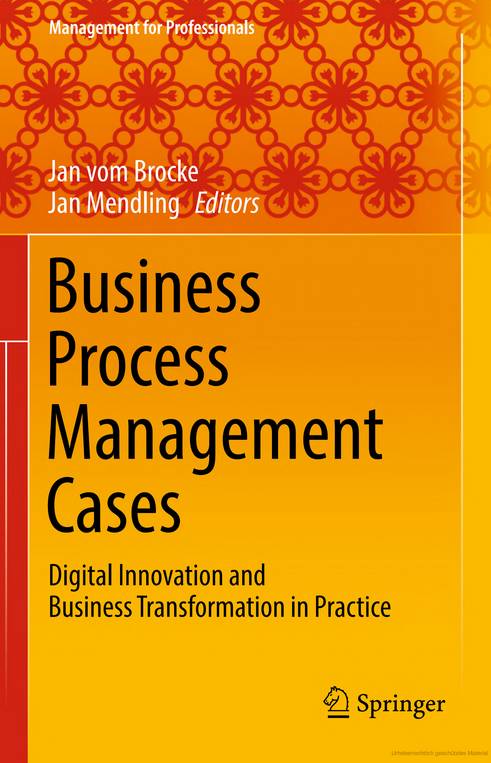 Mit dem neuen Springer Buch "Business Process Management Cases – Digital Innovation and Business Transformation in Practice" präsentieren die Herausgeber Prof. Dr. Jan vom Brocke und Prof. Dr. Jan Mendling die erste umfangreiche Zusammenfassung realer BPM Anwendungsfälle aus der ganzen Welt. Wir freuen uns, mit unserem Praxisbericht "Managing Environmental Protection processes via BPM at Deutsche Bahn" einen der insgesamt 31 Fälle präsentieren zu können.
Mehr Details zum Buch: http://www.bpm-cases.com
Overview
This Springer book is the first to present a rich selection of real-world cases on Business Process Management. It reports on best practice as well as lessons learned from organizations that have leveraged Business Process Management (BPM) to innovation and transform their business.
With economic and societal sectors of all kinds being challenged by disruptive changes due to digital technologies, in particular, this book shows how process thinking enables organizations to master digital innovation and transformation. The real-world cases presented in this book show how organizations leverage BPM capabilities both for exploitation and exploration in a digital world.
The book intends to bring together the experience of organizations using BPM. The focus in neither on academic case studies, nor on offerings from consulting companies. The intent is to learn from the experience organizations using BPM have made. That said, both academic institutions as well as consulting companies may well be involved in the case, but the case has to be developed from the perspective of the BPM-adopting company and the way BPM was used to solve contemporary organizational challenges.
The cases provide valuable examples for practice, as well as interesting cases for students. All case descriptions follow a unified schema making the case knowledge easy accessible for readers.